The forum pages are fully operational! See this link for the latest forum topics, where users can collaborate or discuss certain topics in one place!
User:Mariodogmanfan11
From Arthur Wiki
Jump to navigation
Jump to search
WARNING: DO NOT EDIT MY PAGE!
WARNING: This account has been retired because the accounts phone wasn't working, if you have any questions ask this user.
Hello my name is mariodogmanfan11
Every time I am on my phone I go to Arthur wiki.
I will retire from the wiki in November 23, 2021
(edit)
Userboxes
| | |
| --- | --- |
| 2500 | This user has over 2500 edits. |
| | |
| --- | --- |
| 100 | This user has over 100 edits. |
| | |
| --- | --- |
| 1000 | This user has over 1000 edits. |
| | |
| --- | --- |
| 500 | This user has over 500 edits. |
| | |
| --- | --- |
| | This user is a fan of Fern. |
| | |
| --- | --- |
| | This user tries to keep the Arthur Wiki free of vandalism. |
I am a fan of Big City Greens, The loud house , Mario, Dog Man, Arthur ,Graces world and Spongebob.
I also work on Spongebob Wiki
My least favorite Arthur episodes
[
edit
]
1.All episodes where muffy is in : Her buck teeth looks ugly
2.Play it again D.W.:Jerky D.W. because of this She deserved too have her CD sloten.
3.Francine and the feline: Jerky Arthur.
Revenge of the chip I hate Jane in this episode She should be ashamed of herself for Embracing D.W. around the world !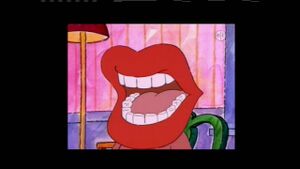 4.Arthur's big hit: JERK D.W. in short I feel no sympathy for D.W. and I am on Arthur's side cause he worked so hard on that plane and he was worried on what D.W. was doing.
The Fright Stuff (The Moral:Dont prank people) WHAT?! Why? Pranks are fun! Why do they think pranking is bad Its not Arthur and his friends fault Ed Crosswire is overreacting
5. Nothing
6. Nothing
7. Cast away: D.W. ruined everything.
8. Nothing.
9. Every episode Arthur appears in - his new voice actor is annoying
10. Same as Season 9
11.Germophobia: Muffy and Francine are big jerks in this episode I felt no sympathy for muffy in Muffy's Car Campaign.
12. Never x3 D.W. is annoying is this episode
13. Looking for bonnie,Paradise lost ,the secret origin of supernova etc are really boring.
14.In my Africa - Really boring.
15. Nothing.
16. So funny I forgot to laugh:You hate this one for the same reasons I do so I don't have to explain.
17.Adventures in budylon: it has the most uglist picture.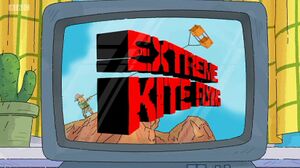 18.The pagent pickle: Arthur,D.W. and their mom are at their worst.
19.Nothing.
20.Nothing.
21. Invasion of the soccer fans:Do pets never know about modern technology?
22. When rivals came to roost: I just hate this episode.
23. The pea and the princess: Why would Prunella make a silly pea better than princesses?
24. D.W.'s New Best Friend:Why does Bud say "You can't have more than one best friend" You can!
Freaky Tuesday:Mr.Ratburn also has to learn that students need to cut some slack too because being a student is harder than being a teacher.
25.TBA
My favorite episodes of each season
[
edit
]
1.Nothing
2.Night Fright -the song Arthur made was funny.
3.Nothing
4.Nothing
5.Sleep no more - I just like this episode
6.Crushed - Same as Sleep no more
7.April 9th - I see why everyone likes it
8.Bleep - Sailor mouth 2 : Arthur edition
9.Tipping the scales- My favorite episode
10.Happy anniversary - A great way for Arthur turning 10 years
11. Nothing
12. Nothing
13. Nothing
14. Nothing
15. Busters Carpool Castrope - I just like this episode.
16. Nothing
17. Nothing
18. Nothing
19. The last day- I just like this episode.
20.Brains Brain - Brain making faces is funny.
21. Francine and the soccer spy - I just like this episode.
22. Mr Ratburn and the special Someone- I can't believe Alabama banned this masterpiece
23. When duty calls- a great season finale
24. The great Macgrady (remake)- I just like this episode
25.TBA